Gîtes and guest rooms with tennis and swimming pool
Les Chambres d'Annie, charming rooms with swimming pool in Honfleur/Deauville
It is a modest and unimportant pathway that leads you to Les Chambres d'Annie, an exceptional domain where terraces follow each other, where paved driveways merge with the ribbon of the sky, where the sea awaits to the horizon. It is on the  lower terrace, just in front of the sea that you will find our heated pool next to the pond with pool house (shower and toilets) ans sun beds.ouche et toilettes) et ses bains de solei.
Les Chambres d'Annie, guest houses in Honfleur with tennis court and petanque
Want to move: play a game of tennis facing the sea! or have fun with family or friends on our petanque.
Les Chambres d'Annie, guest house with access to the sea
Walk around the area and discover a landscaped park that subtly combines the elegance of a Japonese garden with the opulence of massive roses of all colors. Take the path and go down the stairs, you are already at the beach (submerged at high tide), your gaze caught up by the ballet of ships plying the entrance channel of the port of Le Havre.
On the park, you will find a mini-farm that will delight young and old alike!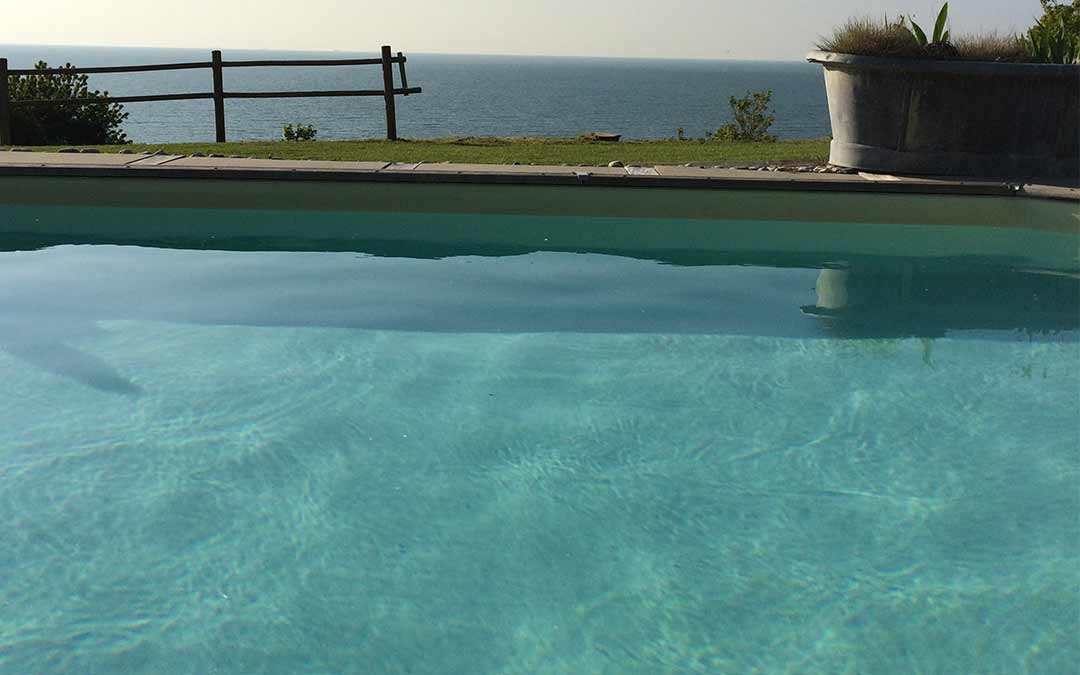 Pool
After visiting Deauville, Trouville or Honfleur, discover the tranquillity of Les Chambres d'Annie and relax in the heated swimming pool while admiring the sea view. Relax with a good book on one of the sun beds surrounding the pool. Happiness is there!
Beach
On the abandoned beach, shells ans crustaceans… Go down the small path that runs along the domain of Les Chambres d'Annie and you will be in 5 minutes on a beautiful beach. Away from the crowds of Trouville and Honfleur, you can jog, walk or put your towel on the beach without meeting anyone. At low tide, you can walk to Villerville or Trouville by the beach. You will admire the cliff of black rocks and the small stream 'le Douet' which ends with a waterfall. You may cross fisherman as it is the paradise of shore fishing. Summer and winter, this is the ideal activity for the family. Your children will be proud to harvest a good dinner while taking a good breath of iodized air. When the sea recedes, it gives way to large espanses of sand and rocks. Put on your boots, take a basket and explore the rocks for shrimps, mussels and other shells.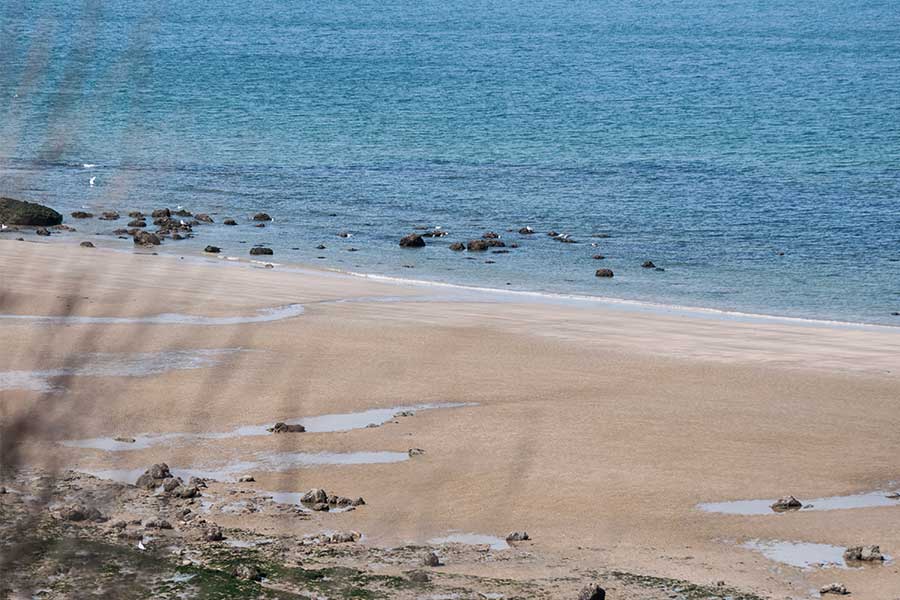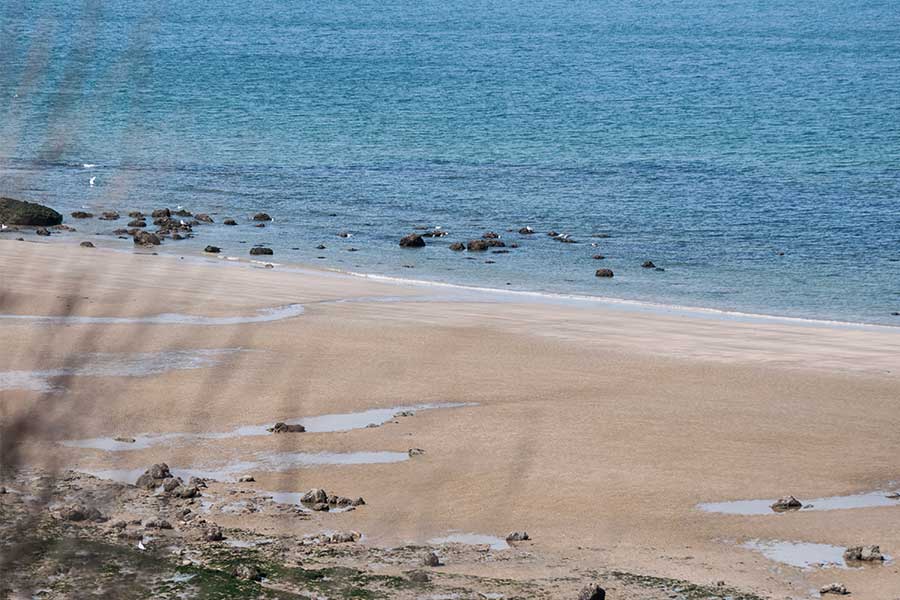 Beach
Sur la plage abandonnée, coquillages et crustacés…
Descendez le petit sentier qui longe le domaine des Chambres d'Annie puis l'escalier et vous serez en 5 minutes sur une très belle plage sauvage.
Loin de la foule de Trouville et Honfleur, vous pourrez y faire votre footing matinal, marcher ou poser votre serviette sur la plage sans croiser personne. A marée basse, vous pouvez vous rendre à Villerville ou même à Trouville. Vous pourrez y admirer la falaise des roches noires et le petit ruisseau 'le Douet' qui se termine par une cascade.
C'est également le paradis des pécheurs à pied. Eté comme hiver, c'est l'activité idéale pour la famille. Vos enfants seront fiers de récolter un bon dîner tout en prenant un bon bol d'air iodé. Quand la mer recule, elle laisse place à des grandes étendues de sable et de rochers découverts. Enfilez vos bottes, munissez-vous d'un panier et explorez les rochers à la recherche des crevettes, moules et autres coquillages.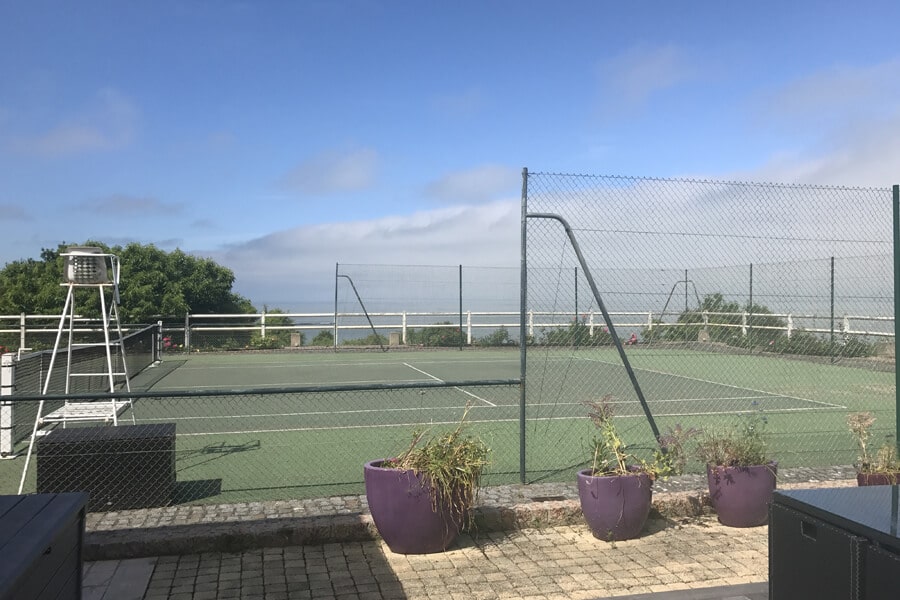 Tennis court
For athletes or for spending a tonic moment with your family, play a game of tennis in front of the sea. Do not be distracted by the ballet of the ships crisscrossing the entrance channel to the port of Le Havre.
Rackets and balls available, lessons to improve your game.
Mini farm
For the happiness of young and old alike, the mini-farm of Les Chambres d'Annie welcome many boarders: ducks, quails, rabbits, turkeys, chickens…
The gardener will be happy to introduce them and explain how to take care and feed them. Children may participate in the life of our mini farm.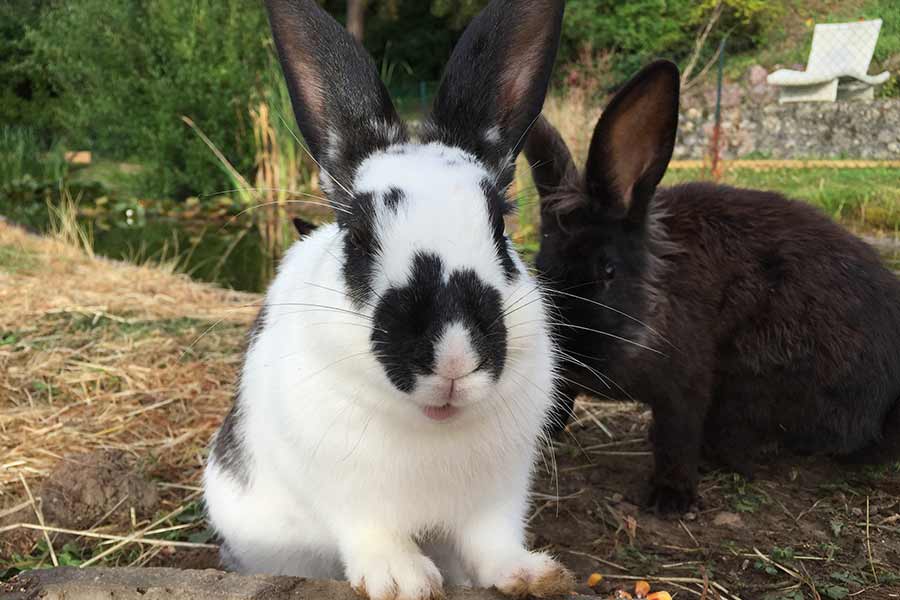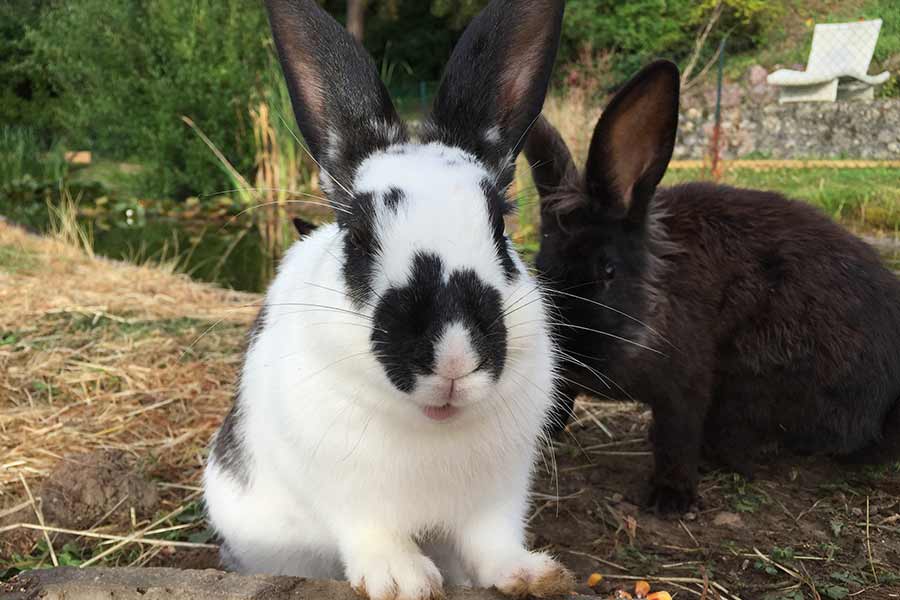 Mini farm
Pour le bonheur des petits comme des grands, la mini ferme des Chambres d'Annie accueille de nombreux pensionnaires : canards, cailles, lapins, dindon, dindes, poules…
Le jardinier se fera un plaisir de vous les présenter et vous expliquer comment en prendre soin et les nourrir. Les enfants pourront ainsi participer à la vie de notre mini ferme.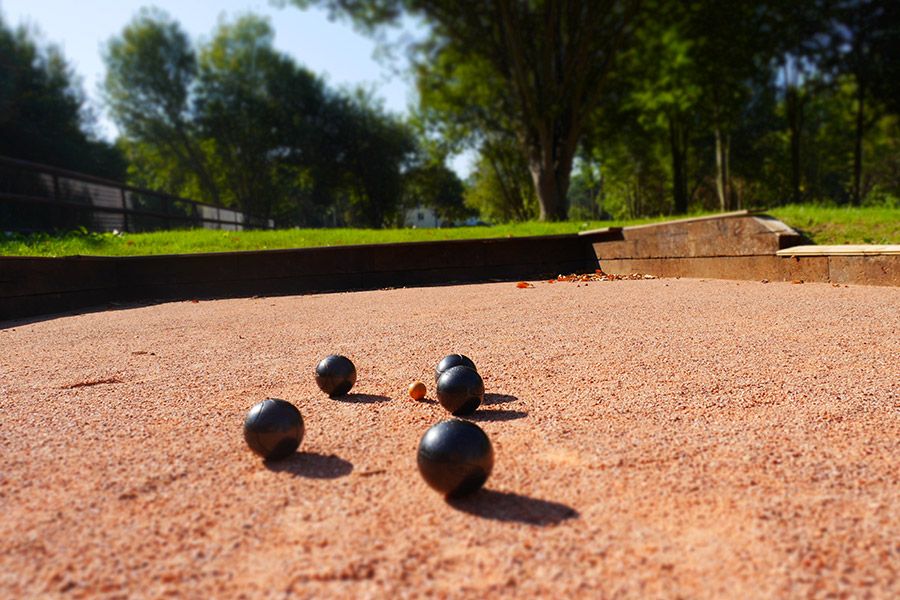 Petanque (Bowls)
So do you shoot or do you point ?
With family or friends, spend a fun and friendly moment on our petanque.

   Swimming Pool               

   Beach access       

   Tennis court 

   Petanque court                           

   Free broadband wifi       

   Free car park       

   Forbidden to animals

   Swimming Pool   

   Beach access


   Tennis court         

   Petanque court


   Free wifi               

  Free car park


   Forbidden to animals